Shop Our Products
---
If you would like to stay informed on our latest promotions and updates please sign up for our newsletter by entering your email address below.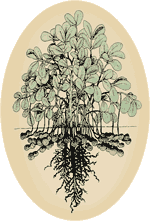 Butter Toffee Peanuts


A crunchy, buttery peanut, toasted to perfection with just a hint of sweetness.





---
Click to Enlarge

Peanut Brittle 20oz


From a Virginia country-kitchen recipe, our crisp peanut brittle is a traditional favorite.







---
Honey Roasted


Our honey roasted peanuts are cooked in peanut oil, oven roasted in honey and coated with sugar.





---
Peanut Squares


A delicious peanut treat reminding us of days-gone-by, cooked with just the right amount of peanuts for that homemade taste.





---
Click to Enlarge

SWEET & NUTTY TRAIL MIX


This healthy snack contains roasted almonds, roasted peanuts, raisins, and candy coated pieces of chocolate.





---
Click to Enlarge

Cinnamon Toasted Almond 22 oz. Tin


This unique flavor blend of cinnamon coating over almonds will delight everyone's taste buds.





---