Shop Our Products
---
If you would like to stay informed on our latest promotions and updates please sign up for our newsletter by entering your email address below.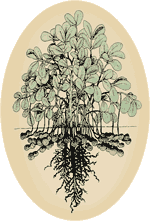 Specialty nuts from Wakefield. Pistachios, cashews, almonds, etc.

---
Click to Enlarge

RAW ALMONDS 1lb bag


Natural unsalted almonds are a tasty and nutritious snack with plenty of health benefits. They are rich in Vitamin E, calcium, magnesium and potassium. Just a handful a day of raw almonds helps promote heart health.





---
Click to Enlarge

PISTACHIOS, SALTED (in shell) 12oz bag


Our crunchy pistachios are lightly salted and roasted. Try Some They are delicious





---
Click to Enlarge

BOILED PEANUTS


Boiled peanuts are a traditional snack food in the southern states.
They are raw in the shell peanuts that have been boiled in salted water for hours.

These salty soft peanuts are truly addictive.

Ships 3 to an order





---