Shop Our Products
---
If you would like to stay informed on our latest promotions and updates please sign up for our newsletter by entering your email address below.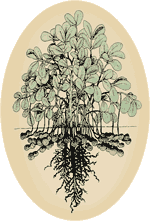 Click to Enlarge

Cajun Peanuts


Peanuts with pizazz! These HOT and SPICY peanuts are packed full of CAJUN flavor--sure to warm up your taste buds.

Our extra-large Virginia peanuts, we cook here in our kitchen, and season with cajun seasoning.





---
Click to Enlarge

SPICY PUB MIX


A mixture of hot and spicy peanuts, corn, cheddar sticks, sunflower seeds, almonds and roasted and salted Pepitas.





---
Click to Enlarge

HOT CAJUN SPICED PEANUTS (in shell) 10oz bag


These peanuts are oven roasted in just the right amount of Cajun seasonings. They are kept in their shells to lock in that Cajun spice.
If you want to put a LITTLE SPICE in your life, this is the snack for you.





---