Shop Our Products
---
If you would like to stay informed on our latest promotions and updates please sign up for our newsletter by entering your email address below.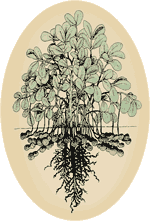 RAW PEANUTS...
...............IN THE SHELL PEANUTS
..................... SHELLED SPIN-BLANCHED PEANUTS
................................AND REDSKIN PEANUTS.
These Raw Virginia Peanuts are great for roasting or frying or for making candies in your own kitchen.
USE AND STORAGE OF RAW PEANUTS...
.....As with many raw agricultural food products, it is recommended that Raw Peanuts should be cooked before consumption. To maintain best eating quality, store all Peanuts in a cool dry place. For short-term storage (a few days) keep cool at or below 60 degrees F. For LONG TERM STORAGE, KEEP REFRIGERATED at 40 degrees F or below. Peanuts may also be stored in a tightly closed container in the freezer to maintain freshness for an extended period of time.
WAKEFIELD PEANUT COMPANY PEANUTS ARE NOT GENETICALLY MODIFIED.

RECIPE FOR ROASTING PEANUTS IN CONVENTIONAL OVEN:
Place Raw Peanuts, in shell or shelled, one layer deep in a shallow baking pan.
Roast in a 350 degree oven - approximately 15-20 minutes for shelled peanuts and approximately 20-25 minutes for in-shell peanuts.
Remove from heat just short of doneness desired as peanuts continue to cook as they cool. Season to taste. Times may vary with individual ovens.
CAUTION! THE PAN AND PEANUTS ARE VERY HOT!
* A copy of our booklet, "All About Cooking Peanuts", will be included with your order.
Click to Enlarge

RAW IN THE SHELL PEANUTS


Peanuts are the original "Health Nut." They contain B vitamins, protein, Vitamin E, fiber and essential minerals. They do not contain cholesterol!


Shipping charges are not included in the product pricing.

* Subject to bulk ship weight.





---
Click to Enlarge

RAW SHELLED SPIN-BLANCHED PEANUTS


The same great Raw Virginia Peanuts as our Raw Redskin Peanuts, but with the skin already removed for you.

*** These Peanuts are removed from the Shell ***

Shipping charges are not included in the product pricing.

* Subject to bulk ship weight





---
Click to Enlarge

RAW SHELLED PEANUTS WITH SKINS


Our Raw Virginia Peanuts With Skins are grown by our local farmers and processed here at our plant. Great for you to use for your peanut brittle or any peanut recipe.

*** These Peanuts are removed from the Shell. The color of the Raw Peanuts With Skins may vary according to the variety of the peanut.***

Shipping charges are not included in the product pricing.

* Subject to bulk ship weight





---